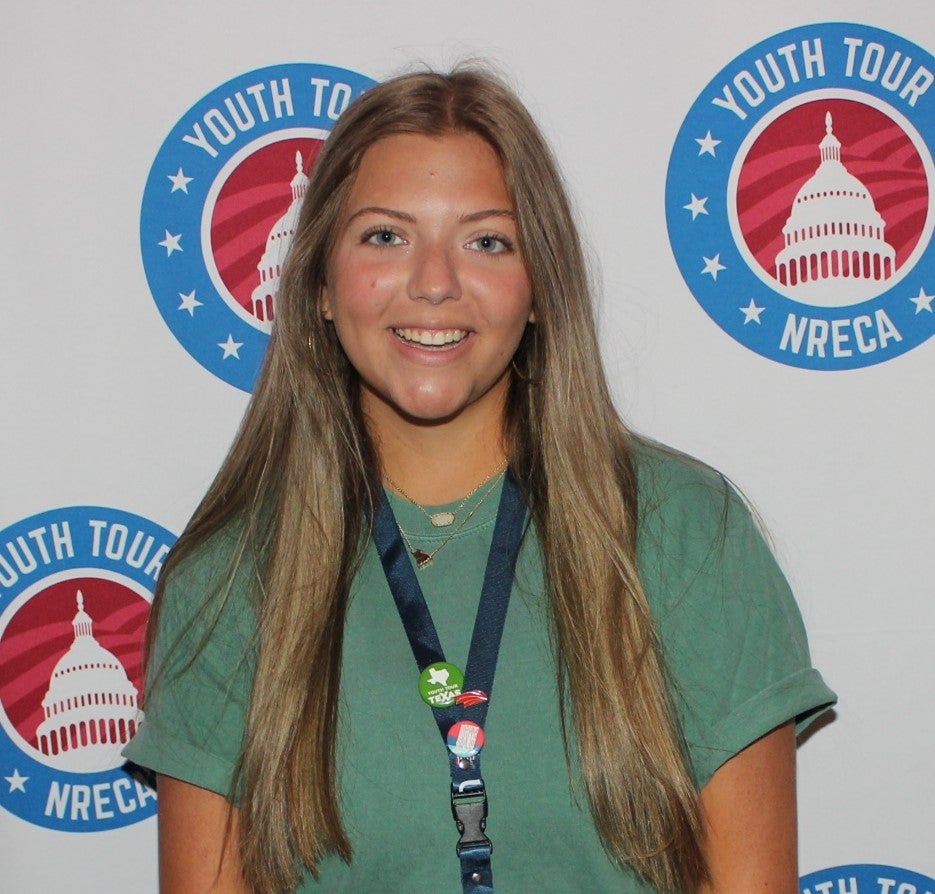 Among Olivia Lee's peers on the Youth Leadership Council, few are likely to have more experience in leadership roles.
The Walhalla High senior represents South Carolina in the national cooperative program after she was elected by other outstanding South Carolina student delegates during last summer's Washington Youth Tour. It's a position that seems to fit Lee, who is her school's student body president and editor of the yearbook. A week before she attended the Blue Ridge Electric sponsored trip to the nation's capital in June, she participated in another prestigious leadership development program—Palmetto Girls State.
 "I love to learn and I think leading gives you the best opportunity to do so," says Lee. "I like to lead from the front and the back. I lead from the front by directing and setting the example. Leading from the back is just as important. Good leadership is being in it with your peers, following up and being there for the final steps."
Since the summer, Lee's learning experience has continued with the Youth Leadership Council, an ambassador program that develops leadership, public speaking skills and enhances the youth delegates' knowledge of the energy industry and the cooperative form of business. Lee has been collaborating with Blue Ridge Electric on a variety of assignments that has helped her connect with her cooperative. In December, she delivered a speech to the Blue Ridge Electric Board of Directors themed "Time to Lead." Lee will be in Nashville this March with her fellow Youth Council members where she has the opportunity to become the Youth Leadership Council National Spokesperson.  
"It has truly been an honor to serve as the Blue Ridge Electric representative," says Lee. "I feel I am representing the best corner of our country."