A Cool Deal on a Smart Thermostat!
Blue Ridge Electric's Smart Thermostat Program offers members the opportunity to purchase an Ecobee 3 or Ecobee Premium smart thermostat at a discounted rate. As a participant, the member will allow the cooperative to control the thermostat during peak periods.
Receive a discount on a smart thermostat…
     Ecobee 3: $85 Retail Price: $169
     Ecobee Premium: $145 (w/ Siri & Alexa) Retail Price: $249
Installation fees: $50 for 1 thermostat; $75 for 2
… and help your co-op with power costs.
* After 36 months, if the member opts out of load control less than 40% of the time, the co-op will rebate the amount of the thermostat back to the member.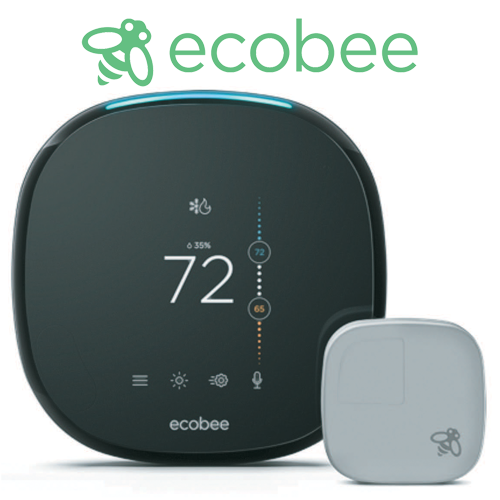 You must be a member of Blue Ridge Electric.

You must have an internet-connect Wi-Fi enabled router in the home.

You cannot have a load control device on your air conditioner.

You must complete and sign participation agreement.
The thermostat will be controlled approximately five or six times per month and adjusted remotely based on system-wide peak periods. The events will be four hours total, which includes one hour pre-cool/pre-heat period and three hours of peak saving adjustments.
Control will follow this pattern:
Pre-cooling/pre-heating ... +/- 2 degrees
First hour ............................ +/- 2 degrees
Second hour ....................... +/- 3 degrees
Third hour .......................... +/- 4 degrees