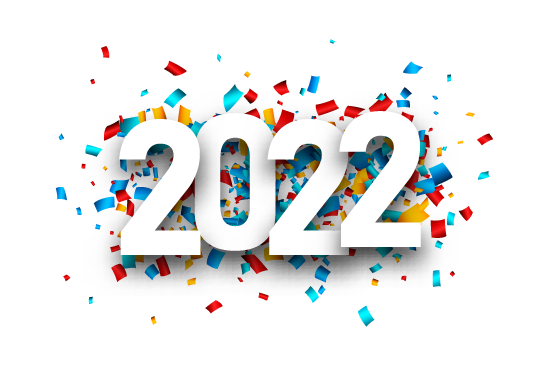 Since my November report will be the last one for this year, I thought I'd use this space to review some of the notable happenings that transpired at Blue Ridge Electric Cooperative in 2022. What follows are just a few of the highlights.
Back-to-back storm emergencies.   A violent windstorm on January 3rd and a heavy, wet snowstorm on January 17th, each requiring about two days of hard work before all power was restored. As always, the co-op's employee team gave a great account of themselves.
Pickens County Commerce Park.  A successful switchover of high-voltage transmission service from 44 KV to 100 KV at the commerce center in order to improve service reliability for the cooperative's large-power members operating within that industrial complex.
Economic development.  Two new Industrial members welcomed to the Blue Ridge system. Construction power extended to Cure Tec and to Impact Housing, both locating in the Oconee County Industry and Technology Park. Cure Tec is a manufacturer of high-performance packaging, while Impact Housing is a producer of self-contained modular housing units. Additional successful industry recruitment announcements are forecast for the near future.
A sad observance. The co-op family mourned the passing of Anderson County director Ben Bolt. Ben had served on the Blue Ridge board for a considerable number of years and was remembered as a dedicated public servant.
Our 2022 Annual Meeting of Members.  In late April, the cooperative hosted its 82nd yearly event.  During the two-day drive-thru registration process conducted at both Blue Ridge offices, a total of 6,487 members were registered.
A notable service-quality achievement.   During the month of April, no outages were recorded on any of our 152 backbone feeder lines that serve the Blue Ridge system. Given the hundreds and hundreds of miles these lines represent, and the mountainous terrain that characterizes so much of our service territory, this was viewed as a rare and singular occurrence. However, we almost duplicated that fete in July, when only two of these three-phase circuits lost power.
Cracking the 70,000-member ceiling.   At the end of June, the cooperative was providing service to 70,121 members—a far cry from the 1,680 members Blue Ridge was serving when organized in 1940.
Another safety milestone.  On July 6, the cooperative's workforce completed a full year without a lost-time accident. Remarkably, we've experienced only three lost-time mishaps in the last 12 years.
Dr. Johns Substation energized.  This system improvement brought 2,100 of our members in western Oconee County much closer to their source of central-station power.
Work initiated on a planned transmission-line loop.   A 9.4-mile extension of the recently completed seven-mile-long Dr. Johns transmission line that will feed into Oconee's Port Bass community. This project will culminate in a transmission-loop feed that will greatly enhance the service quality for the many Blue Ridge members who reside in this region.
Broadband progress.  From January of last year until today, our Upcountry Fiber operation has connected about 7,000 locations to our high-speed internet system. That number is expected to surpass 8,000 connections by the end of 2022. Our ultimate goal is to supply broadband, as soon as possible, to everyone within our service area who wants it.
As I noted earlier in this report, the items I've listed barely scratched the surface of all that has been accomplished in 2022. My fellow employees and I are gearing up to make 2023 another year that will also be crowned with notable successes. In conclusion, I want to take this opportunity to wish you and yours a Happy Thanksgiving, a Merry Christmas, and a Prosperous New Year.
Jim Lovinggood
President CEO